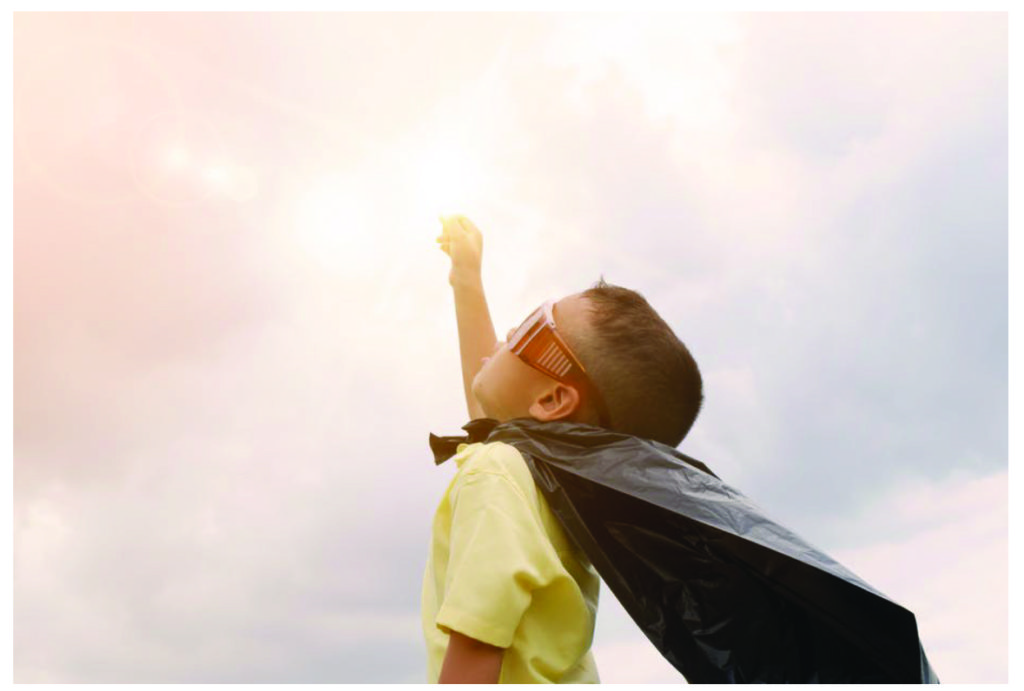 Thank you to all of this year's SUPERHEROES!
The CHCAC would like to thank all the amazing runners, volunteers, sponsors and supporters who were a part of the 2018 Superhero 5k. We are so grateful and happy to announce that your generosity made this 5k our most successful to date! It was so nice to look around and see superheroes of all ages. To see the community come together to support child victims is what this event is truly about.
Planning has already begun for next year's race and we look forward to seeing you all again next year!
2018 Overall Race Results
| | | | | | | | |
| --- | --- | --- | --- | --- | --- | --- | --- |
| Place | Name | Bib No | Age | Gender | Age Group | Total Time | Pace |
| 1 | JOE QUATRINI | 380 | 41 | M | 1 Overall | 19:48.9 | 6:23/M |
| 2 | ANTHONY DEITRICK | 180 | 19 | M | 2 Overall | 22:28.6 | 7:15/M |
| 3 | GAVIN SCHILLMOELL | 451 | 14 | M | 3 Overall | 22:48.4 | 7:21/M |
| 4 | TERENCE FOLEY | 337 | 32 | M | 1 30-39 | 23:07.2 | 7:27/M |
| 5 | CODY MILLER | 357 | 25 | M | 1 18-29 | 23:53.7 | 7:42/M |
| 6 | BRIAN POTTER | 446 | 54 | M | 1 50-59 | 25:28.6 | 8:13/M |
| 7 | JESSICA MORELLI | 447 | 27 | F | 1 Overall | 25:32.3 | 8:14/M |
| 8 | GRIFFITH SCHILLMOELL | 450 | 11 | M | 1 1-17 | 27:00.1 | 8:43/M |
| 9 | PAYTON FRAVEL | 339 | 11 | M | 2 1-17 | 27:00.3 | 8:43/M |
| 10 | DAVE SWEENEY | 376 | 50 | M | 2 50-59 | 27:29.4 | 8:52/M |
| 11 | MICHELE QUATRINI | 379 | 42 | F | 2 Overall | 27:51.8 | 8:59/M |
| 12 | TIFFANI MATTOCKS | 355 | 23 | F | 3 Overall | 28:52.5 | 9:19/M |
| 13 | SARAH RUCK | 455 | 31 | F | 1 30-39 | 29:02.3 | 9:22/M |
| 14 | COOPER VANDEWARK | 370 | 9 | M | 3 1-17 | 29:28.6 | 9:30/M |
| 15 | DANIELLE CLEARY | 178 | 30 | F | 2 30-39 | 29:36.6 | 9:33/M |
| 16 | FRED CHANDANAIS | 168 | 54 | M | 3 50-59 | 29:51.6 | 9:38/M |
| 17 | ERIN CIAVARDINI | 174 | 17 | F | 1 1-17 | 29:53.5 | 9:38/M |
| 18 | ANGELA KLOPF | 454 | 42 | F | 1 40-49 | 30:05.5 | 9:42/M |
| 19 | MELISSA PELTON | 378 | 42 | F | 2 40-49 | 30:18.6 | 9:46/M |
| 20 | DAN FRAVEL | 338 | 43 | M | 1 40-49 | 30:33.1 | 9:51/M |
| 21 | LOREN BELLOWS | 140 | 35 | F | 3 30-39 | 30:53.6 | 9:58/M |
| 22 | CHRIS WATSON | 372 | 43 | M | 2 40-49 | 31:16.7 | 10:05/M |
| 23 | LINDSEY LEARY | 351 | 27 | F | 1 18-29 | 31:19.5 | 10:06/M |
| 24 | JENELLE SELLECK | 365 | 58 | F | 1 50-59 | 31:45.3 | 10:15/M |
| 25 | AMY LINTON | 352 | 29 | F | 2 18-29 | 32:15.5 | 10:24/M |
| 26 | KARLEE KENNEY | 345 | 25 | F | 3 18-29 | 32:15.5 | 10:24/M |
| 27 | LYNNET SOLLICK | 367 | 44 | F | 3 40-49 | 32:21.6 | 10:26/M |
| 28 | CLARENCE BACON | 136 | 61 | M | 1 60-99 | 32:34.2 | 10:30/M |
| 29 | MOLLY DURLAND | 334 | 26 | F | 4 18-29 | 33:23.5 | 10:46/M |
| 30 | LAURA MITCHELL | 358 | 46 | F | 4 40-49 | 33:35.4 | 10:50/M |
| 31 | JOHN CIAVARDINI | 175 | 53 | M | 4 50-59 | 33:47.3 | 10:54/M |
| 32 | AMANDA BAIRD | 137 | 35 | F | 4 30-39 | 34:02.4 | 10:59/M |
| 33 | TANYA MATTOCKS | 354 | 45 | F | 5 40-49 | 34:10.8 | 11:01/M |
| 34 | AMANDA JENKINS | 452 | 32 | F | 5 30-39 | 34:13.8 | 11:02/M |
| 35 | ANNE BERENT | 163 | 54 | F | 2 50-59 | 34:38.5 | 11:10/M |
| 36 | PAULA UMBER | 368 | 36 | F | 6 30-39 | 35:16.8 | 11:23/M |
| 37 | SABOU DIAKITE | 333 | 8 | F | 2 1-17 | 35:50.3 | 11:34/M |
| 38 | JAUTL GREENFIELD | 377 | 59 | F | 3 50-59 | 35:52.6 | 11:34/M |
| 39 | MARY K BRUNER | 166 | 41 | F | 6 40-49 | 35:53.3 | 11:35/M |
| 40 | DANIELLE FOLEY | 336 | 31 | F | 7 30-39 | 36:08.6 | 11:39/M |
| 41 | CINDY CHANDANAIS | 167 | 56 | F | 4 50-59 | 36:50.4 | 11:53/M |
| 42 | DEANNA KILANOWSKI | 346 | 23 | F | 5 18-29 | 39:51.2 | 12:51/M |
| 43 | ALBERT ONDREY | 448 | 62 | M | 2 60-99 | 40:54.8 | 13:12/M |
| 44 | SHELIA BACON | 453 | 59 | F | 5 50-59 | 40:58.4 | 13:13/M |
| 45 | SARA CIAVARDINI | 176 | 15 | F | 3 1-17 | 41:55.7 | 13:31/M |
| 46 | TYLER MITCHELL | 360 | 11 | M | 4 1-17 | 42:02.5 | 13:34/M |
| 47 | SEAN MITCHELL | 359 | 46 | M | 3 40-49 | 42:14.6 | 13:37/M |
| 48 | MARY DIAKITE | 332 | 49 | F | 7 40-49 | 42:14.8 | 13:37/M |
| 49 | SIERRA KOLK | 349 | 9 | F | 4 1-17 | 42:20.3 | 13:39/M |
| 50 | MANDY NEIRA | 362 | 52 | F | 6 50-59 | 42:21.1 | 13:40/M |
| 51 | LINDSAY KOLK | 348 | 36 | F | 8 30-39 | 42:21.2 | 13:40/M |
| 52 | LOU NEIRA | 361 | 51 | M | 5 50-59 | 42:21.4 | 13:40/M |
| 53 | MELISSA KILANOWSKI | 347 | 43 | F | 8 40-49 | 42:50.7 | 13:49/M |
| 54 | BURGANDY GRAY | 340 | 26 | F | 6 18-29 | 43:00.9 | 13:52/M |
| 55 | JOHN KEENEY | 343 | 36 | M | 2 30-39 | 43:00.9 | 13:52/M |
| 56 | NIKKI KEENEY | 344 | 35 | F | 9 30-39 | 43:01.3 | 13:53/M |
| 57 | BILL VANDEWARK | 369 | 45 | M | 4 40-49 | 43:42.5 | 14:06/M |
| 58 | TESS FLYNN-BELLES | 335 | 34 | F | 10 30-39 | 43:58.2 | 14:11/M |
| 59 | JESSICA SCHILLMOELL | 449 | 43 | F | 9 40-49 | 46:03.2 | 14:51/M |
| 60 | TAMMY CIAVARDINI | 177 | 46 | F | 10 40-49 | 46:14.5 | 14:55/M |
| 61 | TIFFANY GLIELMI | 445 | 33 | F | 11 30-39 | 48:36.9 | 15:41/M |
| 62 | EMILIE COUSE | 179 | 25 | F | 7 18-29 | 49:24.8 | 15:56/M |
| 63 | AMANDA LORD | 353 | 25 | F | 8 18-29 | 49:25.4 | 15:56/M |
| 64 | RILEY ALBEE | 29 | 18 | F | 9 18-29 | 51:41.4 | 16:40/M |
| 65 | MADDIE HOGUE | 341 | 18 | F | 10 18-29 | 51:42.1 | 16:41/M |
| 66 | MADISON DEITRICK | 331 | 10 | F | 5 1-17 | 51:42.5 | 16:41/M |
| 67 | JAN BARRETT | 139 | | F | 1 0- 0 | 54:11.5 | 17:29/M |
| 68 | DAN BARRETT | 138 | | M | 1 0- 0 | 54:18.6 | 17:31/M |
| 69 | STEPHANIE MIGNANO | 356 | 31 | F | 12 30-39 | 55:31.2 | 17:55/M |
| 70 | ASHLEY HOLLAR | 342 | 32 | F | 13 30-39 | 55:31.3 | 17:55/M |
| 71 | JAY LANCE | 350 | 59 | M | 6 50-59 | 58:25.2 | 18:51/M |
| 72 | NICOLE WILBER | 374 | 28 | F | 11 18-29 | 58:26.3 | 18:51/M |
| 73 | CINDY RAYMOND | 363 | 59 | F | 7 50-59 | 12:49.1 | 23:29/M |
| 74 | JENNIFER RAYMOND | 364 | 28 | F | 12 18-29 | 12:50.2 | 23:30/M |
2018 Race Results – By Age Group
Male Overall Winners     

Place

Name

Age

Overall

Total Time

Pace

1
JOE QUATRINI
41
1
19:48.9
6:23/M
2
ANTHONY DEITRICK
19
2
22:28.6
7:15/M
3
GAVIN SCHILLMOELL
14
3
22:48.4
7:21/M
Female Overall Winners     

Place

Name

Age

Overall

Total Time

Pace

1
JESSICA MORELLI
27
7
25:32.3
8:14/M
2
MICHELE QUATRINI
42
11
27:51.8
8:59/M
3
TIFFANI MATTOCKS
23
12
28:52.5
9:19/M
Male No Age Provided      

Place

Name

Age

Overall

Total Time

Pace

1
DAN BARRETT
68
54:18.6
17:31/M
Female No Age Provided      

Place

Name

Age

Overall

Total Time

Pace

1
JAN BARRETT
67
54:11.5
17:29/M
Male 17 and Under      

Place

Name

Age

Overall

Total Time

Pace

1
GRIFFITH SCHILLMOELL
11
8
27:00.1
8:43/M
2
PAYTON FRAVEL
11
9
27:00.3
8:43/M
3
COOPER VANDEWARK
9
14
29:28.6
9:30/M
4
TYLER MITCHELL
11
46
42:02.5
13:34/M
Female 17 and Under      

Place

Name

Age

Overall

Total Time

Pace

1
ERIN CIAVARDINI
17
17
29:53.5
9:38/M
2
SABOU DIAKITE
8
37
35:50.3
11:34/M
3
SARA CIAVARDINI
15
45
41:55.7
13:31/M
4
SIERRA KOLK
9
49
42:20.3
13:39/M
5
MADISON DEITRICK
10
66
51:42.5
16:41/M
Male 18 to 29      

Place

Name

Age

Overall

Total Time

Pace

1
CODY MILLER
25
5
23:53.7
7:42/M
Female 18 to 29  

Place

Name

Age

Overall

Total Time

Pace

1
LINDSEY LEARY
27
23
31:19.5
10:06/M
2
AMY LINTON
29
25
32:15.5
10:24/M
3
KARLEE KENNEY
25
26
32:15.5
10:24/M
4
MOLLY DURLAND
26
29
33:23.5
10:46/M
5
DEANNA KILANOWSKI
23
42
39:51.2
12:51/M
6
BURGANDY GRAY
26
54
43:00.9
13:52/M
7
EMILIE COUSE
25
62
49:24.8
15:56/M
8
AMANDA LORD
25
63
49:25.4
15:56/M
9
RILEY ALBEE
18
64
51:41.4
16:40/M
10
MADDIE HOGUE
18
65
51:42.1
16:41/M
11
NICOLE WILBER
28
72
58:26.3
18:51/M
12
JENNIFER RAYMOND
28
74
12:50.2
23:30/M
Male 30 to 39      

Place

Name

Age

Overall

Total Time

Pace

1
TERENCE FOLEY
32
4
23:07.2
7:27/M
2
JOHN KEENEY
36
55
43:00.9
13:52/M
Female 30 to 39      

Place

Name

Age

Overall

Total Time

Pace

1
SARAH RUCK
31
13
29:02.3
9:22/M
2
DANIELLE CLEARY
30
15
29:36.6
9:33/M
3
LOREN BELLOWS
35
21
30:53.6
9:58/M
4
AMANDA BAIRD
35
32
34:02.4
10:59/M
5
AMANDA JENKINS
32
34
34:13.8
11:02/M
6
PAULA UMBER
36
36
35:16.8
11:23/M
7
DANIELLE FOLEY
31
40
36:08.6
11:39/M
8
LINDSAY KOLK
36
51
42:21.2
13:40/M
9
NIKKI KEENEY
35
56
43:01.3
13:53/M
10
TESS FLYNN-BELLES
34
58
43:58.2
14:11/M
11
TIFFANY GLIELMI
33
61
48:36.9
15:41/M
12
STEPHANIE MIGNANO
31
69
55:31.2
17:55/M
13
ASHLEY HOLLAR
32
70
55:31.3
17:55/M
Male 40 to 49      

Place

Name

Age

Overall

Total Time

Pace

1
DAN FRAVEL
43
20
30:33.1
9:51/M
2
CHRIS WATSON
43
22
31:16.7
10:05/M
3
SEAN MITCHELL
46
47
42:14.6
13:37/M
4
BILL VANDEWARK
45
57
43:42.5
14:06/M
Female 40 to 49

Place

Name

Age

Overall

Total Time

Pace

1
ANGELA KLOPF
42
18
30:05.5
9:42/M
2
MELISSA PELTON
42
19
30:18.6
9:46/M
3
LYNNET SOLLICK
44
27
32:21.6
10:26/M
4
LAURA MITCHELL
46
30
33:35.4
10:50/M
5
TANYA MATTOCKS
45
33
34:10.8
11:01/M
6
MARY K BRUNER
41
39
35:53.3
11:35/M
7
MARY DIAKITE
49
48
42:14.8
13:37/M
8
MELISSA KILANOWSKI
43
53
42:50.7
13:49/M
9
JESSICA SCHILLMOELL
43
59
46:03.2
14:51/M
10
TAMMY CIAVARDINI
46
60
46:14.5
14:55/M
Male 50 to 59

Place

Name

Age

Overall

Total Time

Pace

1
BRIAN POTTER
54
6
25:28.6
8:13/M
2
DAVE SWEENEY
50
10
27:29.4
8:52/M
3
FRED CHANDANAIS
54
16
29:51.6
9:38/M
4
JOHN CIAVARDINI
53
31
33:47.3
10:54/M
5
LOU NEIRA
51
52
42:21.4
13:40/M
6
JAY LANCE
59
71
58:25.2
18:51/M
Female 50 to 59      

Place

Name

Age

Overall

Total Time

Pace

1
JENELLE SELLECK
58
24
31:45.3
10:15/M
2
ANNE BERENT
54
35
34:38.5
11:10/M
3
JAUTL GREENFIELD
59
38
35:52.6
11:34/M
4
CINDY CHANDANAIS
56
41
36:50.4
11:53/M
5
SHELIA BACON
59
44
40:58.4
13:13/M
6
MANDY NEIRA
52
50
42:21.1
13:40/M
7
CINDY RAYMOND
59
73
12:49.1
23:29/M
Male 60 and Over      

Place

Name

Age

Overall

Total Time

Pace

1
CLARENCE BACON
61
28
32:34.2
10:30/M
2
ALBERT ONDREY
62
43
40:54.8
13:12/M